Sigmund Corp Series
To the Moon


A story-driven experience about two doctors traversing backwards through a dying man's memories to artificially fulfill his last wish.
Finding Paradise


It follows the life of the doctors' new patient, Colin, as they attempt to unravel a life that is split down the middle, and fulfill a wish that appears to be self-contradictory by nature.
Impostor Factory


A bonkers time-loop tragicomedy murder mystery thriller featuring multiple casualties and a suspicious cat.
Spin-off Games
A Bird Story


An experimental short from the creator of To the Moon: A simple & surreal 1-hour interactive animation about a boy and an injured bird, told without dialogues.
Latest News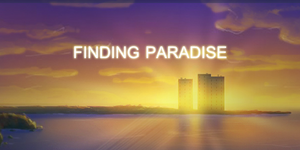 Finding Paradise is an upcoming single-player role-playing game in development by Freebird Games. It is slated to be released around late 2016 or early 2017. Finding Paradise is Episode 2 in the Sigmund Corp. series.
Featured Article

---
Neil Watts is one of the two main playable protagonists of To The Moon and is a primary playable character. He is an employee of Sigmund Corporation and partner of Dr. Eva Rosalene. His official title at the company is Technician Specialist.